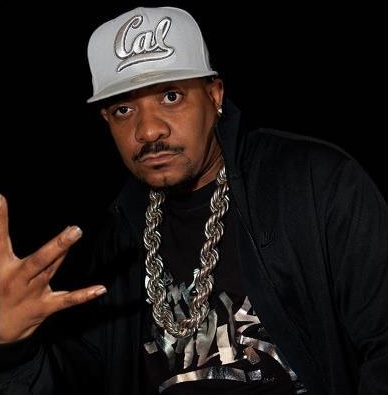 Revered underground MC Ellay Khule was shot and hospitalized last weekend. The longtime member of Project Blowed — also known as Rifleman — has revealed a few details surrounding the shooting on social media.
In a recent Facebook post, Khule explained he was shot in the neck and had to have surgery. He was hit by three bullets and police still have his car in custody.
"For my family/fans/and friends..i just got out of surgery shit was like a 7 hour procedure," he wrote on Wednesday (July 25). "It was to attach/reattach my nerve that controls my left smile and eyebrow, so as far as the shooting and the surgery they calling me superman because my calmness and pain tolerance of no to low pain meds.
"Plus i literally just got of surgery a hour ago and i demanding they take me breathing tube out..they shit had me choking,,anyway I'm still in good spirits and I'm doing as good as your can be with 3 holes in me…i would take a pic but i look fucked up haha I'm out RIFLEMAN BITCH!!!!!!!!!!"
In another Facebook post, Khule explained,
"Not sure if y'all heard but I Got Shot Yes Shot n the neck!!!!!! Yeah I'm good though in great spirits so don't.trip. Breed warrior…I don't jave my phone handy ..so holla on here …inbox me if you want to holla. I love all y'all. Send peace sole liberty be too. He was with me plugging my holes !!!!!"